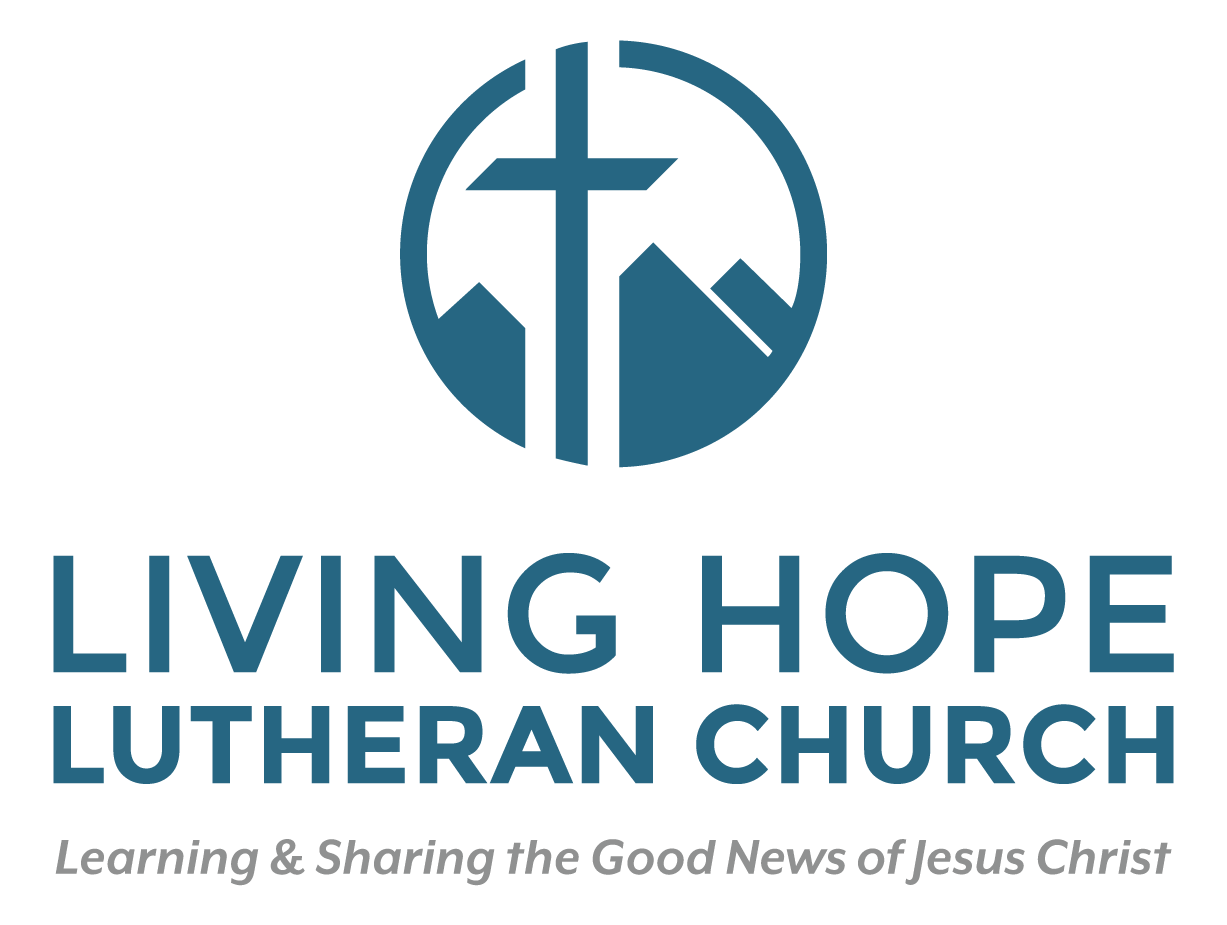 Weekly Worship
Sunday at 9:30 am
Sunday Morning Bible Study and Sunday School at 10:55 am
"Praise be to the God and Father of our Lord Jesus Christ! In His great mercy He has given us new birth into a living hope through the resurrection of Jesus Christ from the dead."
1 Peter 1:3 NIV



If you'd like to learn about where your neighbors are congregating, you've come to the right place. On the pages of this website you can learn many things about Living Hope Lutheran Church. You can find out what is happening on any day. You can view calendars, learn about upcoming events, and read descriptions of all sorts of ministries.





We offer all this information as a way of inviting you to come experience for yourself what Living Hope Lutheran Church is really all about. We look forward to welcoming you. All are welcome in this place.
---